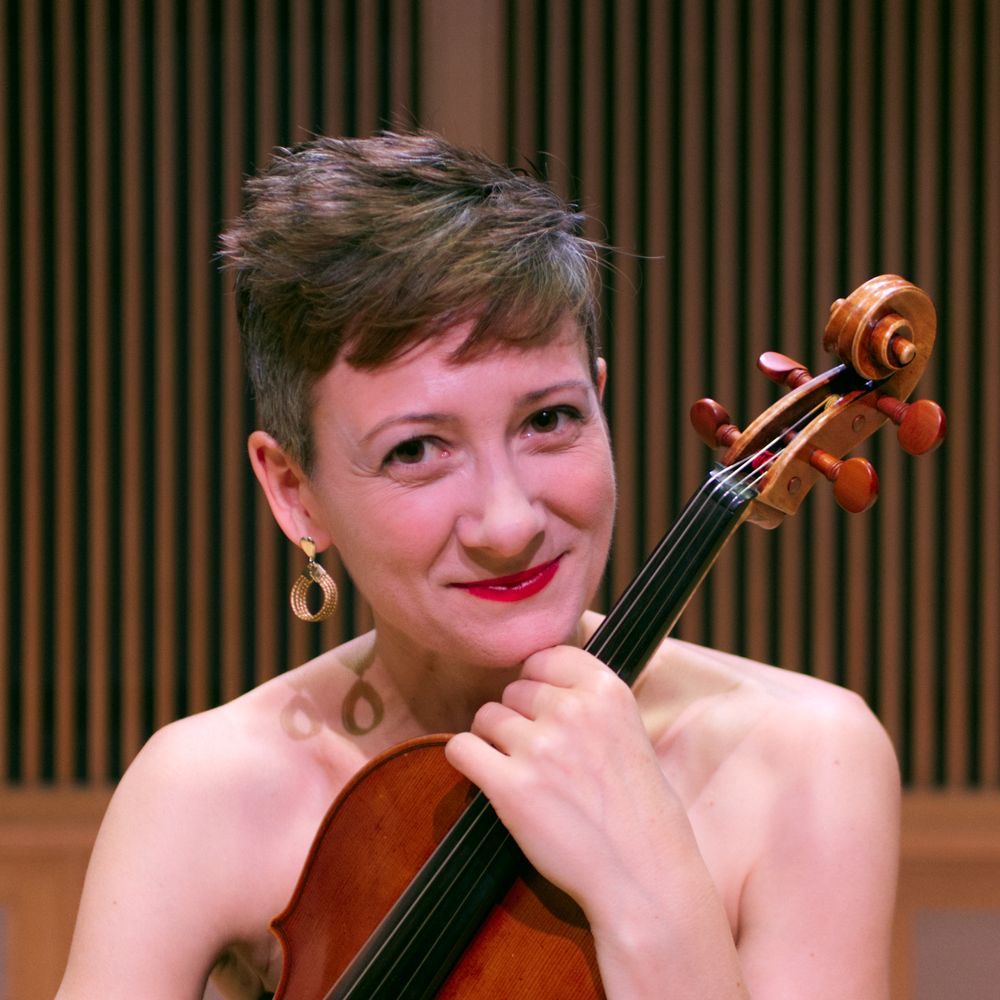 About me
Hailed as "innovative" and "stylish" by the Chicago Classical Review, violist Rose Wollman has performed in venues around the world including Carnegie Hall, the Krannert Center and Constitution Hall (US), Suntory Hall (Japan), and KKL (Switzerland). Rose is a champion of new music as well as a fledgling composer. She has spent her career commissioning and performing new pieces, working with groundbreaking composers such as Pierre Boulez, Augusta Read Thomas, Garth Knox, Atar Arad, David Dzubay, Gabriela Ortiz, Mario Lavista, and Don Freund. Rose's recent compositions include Wanderlust which is a companion piece to Facsar from Ligeti's Sonata for Viola Solo and Domenico Gabrielli's Ricercar No. 1 for Solo Cello; and a commission for a project with violist Atar Arad.

Rose's solo album Loop: Ligeti's Inspiration & Legacy, was released in 2022 by Acis to critical acclaim. It is an exploration of Ligeti's Sonata for Viola Solo through the lens of baroque and newly composed music, and celebrates Ligeti's 100th anniversary. Rose was the founding violist of the Petar Jankovic Ensemble and the Larchmere String Quartet with whom she released albums, including a premiere recording of Stephan Krehl's String Quartet for the NAXOS label. Rose has performed with the Lucerne Festival Academy Orchestra, the Pacific Music Festival Orchestra, the Kaleidoscope Chamber Orchestra, and the Indianapolis Chamber Orchestra. She served as principal violist of the Evansville Philharmonic and the Cape Cod Symphony.

Rose likes to explore different genres of music, particularly tango. Recent engagements include performances with Orquesta Tipica Loca. Rose has collaborated with diverse artists such as Atar Arad, Michael Kannen, James Dunham, Rachel Barton Pine, choreographer Elizabeth Shea, tango pianist and composer Julián Peralta, tango bassist Pablo Aslan, and Latin jazz percussionist Michael Spiro.

​Rose currently teaches at Saint Mary's College and the University of Notre Dame and serves on the board of the American Viola Soceity. She holds a D.M. from the Indiana University Jacobs School of Music as well as degrees from the New England Conservatory of Music and the University of Illinois. Her primary teachers are Atar Arad, Carol Rodland, Masumi Rostad, Rudolf Haken, and Julia Adams.